As the winter season ends, everyone here at the Kellogg Bird Sanctuary is gearing up for tour season. We offer a variety of group tours that are sure to educate and inspire groups of all ages!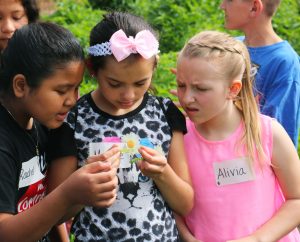 Our most popular tour is Bird Adaptations, where your group will learn about the history of the sanctuary and the different birds that call it home. We will walk around the grounds, pointing out the different characteristics of each species and how they are adapted to live in their habitats. Enjoy the waterfowl up close, including Michigan's native Trumpeter Swan.
The Agriculture and Ecology Tour is a more intensive learning experience for grades 1-4. This tour introduces students to why agriculture and ecology are both needed to enjoy a bowl of Kellogg's cereal. Students engage in hands-on activities and gain an understanding of how agricultural ecosystems and science are helping us understand and benefit from the interactions between soils, crops, and livestock with our air, water, climate, and wildlife.
We also offer three add-on programs that can be booked when you reserve your tour spot. Look for the information on the Group Tour page.
All tours are for groups with 10 or more people, can be guided or self-guided, and must be booked in advance by filling out the online tour form. We hope to see your group soon!