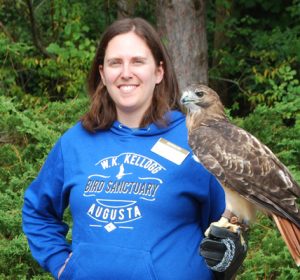 Sara DePew-Bäby joined the Sanctuary in July 2014 as our Avian Caretaker. She attended Miami University in her hometown of Oxford, Ohio, and received her Bachelor's in Zoology and Environmental Science. Sara has been in the zoo and animal care field since 1997. Her favorite animals are Red Pandas and Horses, but her favorite birds include Red-Tailed Hawks, Nene, Common Eiders, and Puffins. Sara has lived in Michigan since 2006 and has dogs and cats to cater to when she's not working. Her husband, Ian, is a music teacher and they love calling the Mitten home!
Email: saradeba@kbs.msu.edu
Phone: (269) 671-2510
---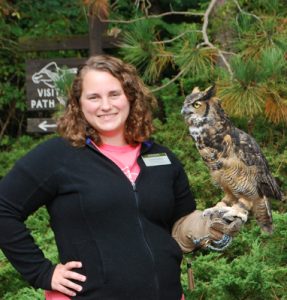 Lisa Duke joined the Kellogg Bird Sanctuary in May 2012 as the Animal Caretaker and is now the Sanctuary Manager. Lisa has a B.S. in Zoology from Michigan State University with a concentration in Zoo and Aquarium Science. Lisa has a love of the outdoors and all animals found in it. She resides in Battle Creek, MI with her husband, sons, and plethora of pets.
Email: lisaduke@kbs.msu.edu
Phone: (269) 671-2511
---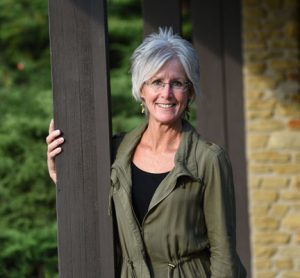 Kimberly Ginn was a community volunteer for 12 years before joining the Sanctuary staff in February 2013 and is the Resource Center Coordinator. She enjoys all things about managing the Resource Center, especially working with our remarkable volunteers. An Advanced Master Gardener since 2004, she is enthusiastic about the renovation of our Pollinator Garden.
Email: ginnkimb@kbs.msu.edu
Phone: (269) 671-2356
---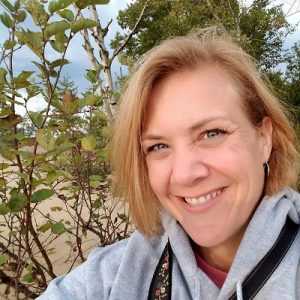 Tiffany Greenfield joined the Kellogg Bird Sanctuary in September of 2017 as Administrative Support. Tiffany has an Associates in Accounting from Jefferson Community College in Watertown, NY. Tiffany loves to spend time outdoors and traveling with her husband and two sons. She is especially passionate about her community of Hastings and Barry County. In the spring and summer months, Tiffany can be found with her family monitoring nest boxes throughout Barry County.
Email: greenf27@kbs.msu.edu
Phone: 269-671-2265
---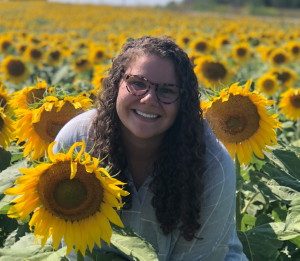 Angela Scapini joined the Sanctuary in November 2018 as our Avian Care Support Technician. She has a B.S. in Environmental Biology/ Zoology from Michigan State University. Angela has a love for the outdoors, particularly skiing in the winter and backpacking in the summer. Her dream is to visit all of the National Parks in the United States.
Email: scapinia@kbs.msu.edu
Phone: 269-671-2510