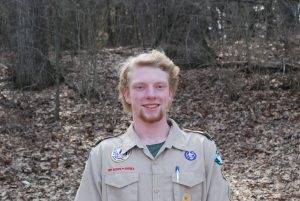 Thanks to the hard work of David Larson there is now a great location to rest and enjoy the action on Wintergreen Lake! This wooden, curved bench has the ability to comfortably seat 10 people.
David chose the Sanctuary for his service project needed to achieve the rank of Eagle Scout in the Boy Scouts of America. He created a plan and obtained all of the supplies to build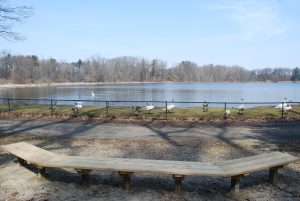 the bench. His other members of Troop 239 assisted David in construction and installing the bench. This project could not have been done without the help of Kellogg Biological Station Grounds Manager Stu Bassett who came in on his weekend to help this bench get installed.
The Sanctuary is excited to use this area during guided tours and bird observation trips!