Summer is here and that means some new faces around the Sanctuary!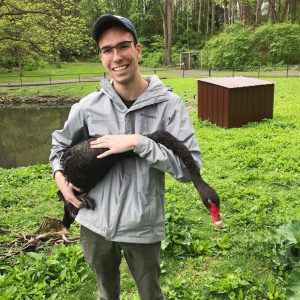 Hello, my name is Adam Petrucco. I am a junior at Michigan State University, and I am pursuing a Bachelor of Science in Zoology. This summer I am the Avian Care Intern at the W.K. Kellogg Bird Sanctuary. My duties include daily bird care, giving health checkups on resident birds, maintaining and renovating exhibits, and training to hold raptors (birds of prey) on the glove. If you visit the Sanctuary in the morning, you will most likely find me in the raptor and gamebird exhibits making sure our birds are healthy, fed, and living in clean and enriching habitats. Feel free to say hello and I will do my best to answer any questions you have!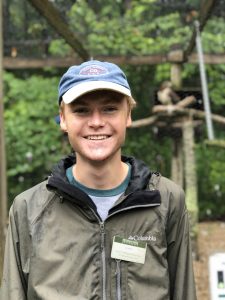 Hello! My name is Blake Hedges, and this summer I am the environmental education intern at the Kellogg Bird Sanctuary. I am a junior at Michigan State University studying Professional Writing as well as Environmental Studies and Sustainability. I'm hopeful that I'll be able to combine these skills and knowledge in order to become an agent of social change in the future, and maybe help save some species and habitats along the way.
My love for nature and passion for protecting it is what landed me here at the sanctuary. Thus far, I've been enjoying guiding others through the grounds and giving them some insight into this marvelous property and the alluring animals we share it with. Additionally, I've been assisting in giving lessons and presentations to kids and families, as well as being a helping hand in the resource center. Please feel free to fly on by to learn, see, or just to say hello!