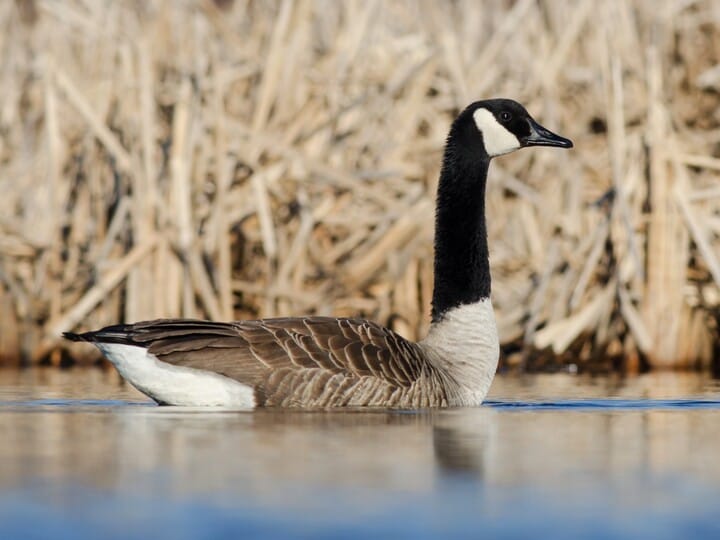 For those who reside in Michigan, you more than likely know of or have seen a Canada Goose, Branta canadensis. Residing in nearby ponds, lakes, rivers, farm fields, local parks, or even seen in a parking lot, Canada Geese are a type of waterfowl species that can be found in a variety of habitats. They are very identifiable with a long black neck, brown-grey feathers, and webbed feet. Even in the air, they are recognizable in groups that fly in a V-formation. To many of us, these large-sized waterfowl are seen as sort of a nuisance because of their numbers and prevalence. To others, they are important factors within an ecosystem and a staple of Michigan fauna; however, not many of us know that at one point they were considered nearly extinct in Michigan. It can be hard to conceptualize now because of the sheer number of them, but back in the early 1900s, this wasn't the case. This is where the Kellogg Bird Sanctuary came into play.
In the early 1900s, not many people cared for the environment or wildlife and often exploited resources to their limit. Many of these resources were exploited through overhunting, clearing forests for timber, and draining wetlands to use as farmland. In part, this devastation led to the decline in Canada Goose populations in Michigan. In 1926 W.K. Kellogg, after being inspired by Canadian bird refuge pioneer Jack Miner, wanted to build a bird sanctuary. He envisioned a safe place for the geese and other migrating birds to settle after migrating, be able to mate and be protected from hunters. Kellogg, along with colleague George McKay, who also shared his enthusiasm for conservation, started the work to create a bird sanctuary in Gull Lake. McKay was able to drum up support from various people in the Gull Lake community like local residents, legislators, and hunters. During this time a man named George Corsan wrote to Kellogg having heard about the sanctuary and offered his services as a manager. Corsan had several years of experience working with game birds. Kellogg remembered him as the guy who gave him swimming lessons. Kellogg was impressed and decided to hire him as manager of the Sanctuary. McKay and Corsan worked together to find a place to build the sanctuary and soon a 40-acre lake named Wintergreen Lake was chosen. Kellogg bought the property and surrounding land and hired local residents to build pens, shelters, and offices. Little was known about Wintergreen Lake, but it was later discovered as a stop along the major migration route now known as the Mississippi Flyway. In 1928 the first birds to call the sanctuary home were nesting Blue Geese, Trumpeter Swans from Holland, Black Swans from Australia, and a group of Canada Geese that formed a decoy flock. Kellogg envisioned the Bird Sanctuary to be an educational center for animal care and the lake to be used as a training school. So, in 1928 he deeded the sanctuary to the Michigan State College of Agriculture and Applied Science which later became Michigan State University.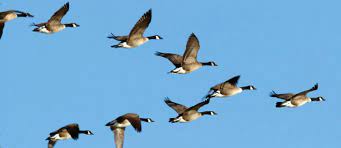 Soon there was a shift from conservation and population re-establishment to education and research. Throughout the years many students from Michigan State came to the Sanctuary to conduct research and learn to become biologists. Most of this was done under Dr. Miles Pirnie who became the new director of the Bird Sanctuary in 1931 after Corsan. Pirnie had experience with birds, being Michigan's first game bird division ornithologist and forming the nation's first state conservation department in 1921. Under his leadership he made sure to prioritize education, not just for students but for the public as well, along with conservation. He also established the Sanctuary's waterfowl leg-banding program in connection with the U.S. Department of Agriculture's Bureau of Biological Survey. Pirnie also allowed the original decoy flock of Canada Geese to be free flyers that attracted wild geese to the Sanctuary. With this effort, the Canada Goose population was able to bounce back in Michigan and become the staple that it is now.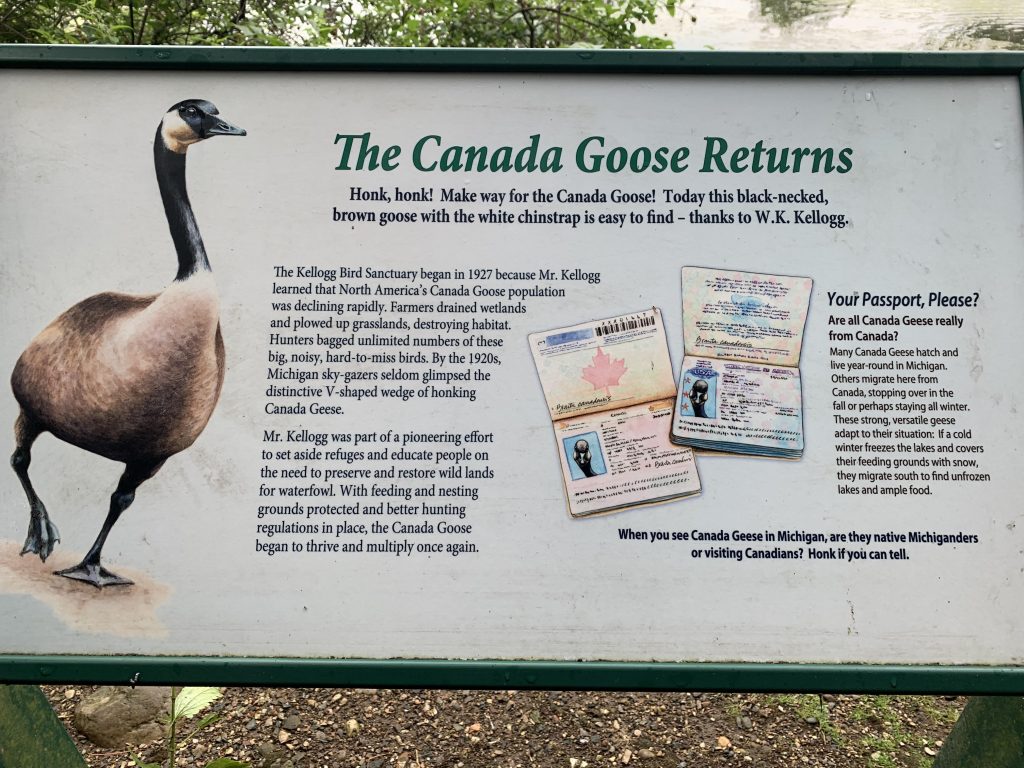 Today the Kellogg Bird Sanctuary is not only an integral part of the rehabilitation and conservation of Michigan species like the Canada Geese. It is also a place for educating the public and a hub for learning through the Kellogg Biological Station and Michigan State University. Thanks to the early efforts of Kellogg and others, the Canada Goose population has definitely been a success story and a great comeback. This just shows how much we can have an impact on our environment and how we can save other species from extinction.
~~~~~~~~~~~~~~~~~~~~~~~~~~~~~~~~~~~~~~~~~~~~~~~~~~~~~~~~~~~~~~~~
Ashlynn Toles is the summer Avian Care Intern at the Kellogg Bird Sanctuary. She is a senior at Michigan State University, majoring in Environmental Biology and Zoology.