ZOOM Lectures Dates: Wednesdays March 29, April 5, 12, 19, and 26, 2023
Time: 6 p.m. to 7 p.m.
Field Trip Dates: Saturdays April 1 and April 29, 2023
Times: 8 a.m. to 11 a.m.
Audience: Adults, children 14+
Join Lisa Duke from the Kellogg Bird Sanctuary and Josh Haas from Hawks on the Wing for this spring's Field Ornithology Course! This combination Zoom webinar lectures and in-person field trips will focus on bird physiology and how to use that information for your identification skills! Each lecture will cover adaptations of a bird family group and highlight some individual species that you can see in Michigan at that time.
The Field Ornithology Course is a 5-session course for adults and open to the general public. Zoom webinars are Wednesday evenings from 6-7 pm. These webinars will be recorded, in case you are unable to attend in real time. Each lecture participant will receive access to a google folder containing further educational documents. Participants can register for just lectures, just field trips, or both! Field trips will happen at or near the W.K. Kellogg Bird Sanctuary.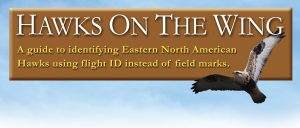 2023 Field Ornithology Course Schedule
ZOOM Lecture Dates
Topic
Speaker
March 29
Welcome! and Introduction to Bird Physiology
Birding Apps


Lisa Duke
April 5
Wintergreen Lake Livestream for waterfowl and more!
Josh Haas and Lisa Duke
April 12
Shorebirds
Josh Haas
April 19
Raptors in Flight w/ focus on flight adaptation
Josh Haas
April 26
Warblers w/ focus on bird song
Josh Haas
COURSE FEES
Full Course: Members $90, Non-members $120
Lectures Only: Members $60, Non-members $75
Field Trips Only: Members $30, Non-members $45
REGISTRATION INFORMATION
Registration is due by March 23, 2023
For questions concerning registration, please call (269) 671-2510 or email birdsanctuary@kbs.msu.edu