2019 Dates:
Tuesday evening lectures: March 12 and 26, April 9 and 23, May 7
Saturday morning field trips: March 16 and 30, April 13 and 27, May 11
Audience: Adults, children 14+
Join the Kellogg Bird Sanctuary and Josh Haas from Hawks on the Wing for the 12th annual Field Ornithology Course! This engaging, hands-on learning experience will help you learn more about the fascinating world of birds and improve your bird watching and identification skills. Each two-part lecture will include talks from a state or local scientist/expert followed by an identification lesson led by Josh. Josh's dynamic teaching style will encourage students to take information shared in the classroom outside in the field!
The Field Ornithology Course is a 5-week course for adults and open to the general public. Lectures are Tuesday evenings from 6-8:30 pm and cover topics including bird identification, natural history, behavior, conservation, and more.
Field trips are Saturday mornings, 8-11am. The trips are led by knowledgeable, local birders and visit area birding hotspots including the Kellogg Bird Sanctuary, Kellogg Forest, Lux Arbor, and areas around Gull Lake.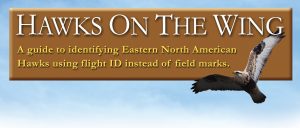 COURSE FEES
| | Lectures only | Field Trips only | Both |
| --- | --- | --- | --- |
| Member fee | $75 | $75 | $150 |
| Non-member fee | $90 | $90 | $180 |
REGISTRATION INFORMATION
Space is limited and fills up quickly!
Registration is now open and closes March 6, 2019!

Register online at: https://events.anr.msu.edu/FieldOrnithology2019/
For questions concerning registration, please call (269) 671-2510 or email birdsanctuary@kbs.msu.edu
2019 COURSE SCHEDULE
Field Ornithology Course Schedule
Tuesday Lectures
Topic
Saturday Field Trips
Location
Week 1
March 12
Welcome! - Lisa Duke, KBS

Ornithology 101, The Art of Birding - Lisa Duke, KBS

Advanced Track - Mystery topic - Josh Haas, Hawks on the Wing


March 16
Kellogg Biological Station grounds and Wintergreen Lake
Week 2
March 26
Lecture: MI Birds are Your Birds: Partnerships and Alignments Between User Groups in Michigan - Erin Rowan, Audubon Great Lakes
ID: Ducks

March 30
Wintergreen Lake, Gull Lake, and area wetlands
Week 3
April 9
Lecture: Parasites and Diseases of MI Birds - Tom Cooley and Julie Melotti, MDNR
ID: Hawks
April 13
Local upland and lake habitats
Week 4
April 23
Lecture: How to save one billion birds for $1.98! AKA Bird-Safe Building Design - Gail Walter, ASK
ID: Sparrows
April 27
Local upland and forest habitats
Week 5
May 7
Lecture: Native Plants for Birds: Michigan Audubon's Bird-Friendly Communities Program Elements and Actions for your Backyard – Linnea Rowse, MI Audubon
ID: Warblers
May 11
Upland and grassland habitats