Dates: Thursdays March 18, April 1, 15, 29, and May 13
Time: 6 p.m. to 7 p.m.
Audience: Adults, children 14+
Join the Lisa Duke from the Kellogg Bird Sanctuary and Josh Haas from Hawks on the Wing for this spring's Field Ornithology Course! This combination webinar and virtual classroom course will focus on identification skills of birds by sight and sound. We are focusing on migration this spring and will incorporate some live birding on beautiful Wintergreen Lake located within the grounds of the Sanctuary. Josh's dynamic teaching style will encourage students to take information shared in the classroom outside in the field! All skill levels are welcome!
The Field Ornithology Course is a 5-session course for adults and open to the general public. Sessions meet every other week to span spring bird migration. Zoom webinars are Thursday evenings from 6-7 pm and cover topics including bird identification tips and tricks and focus on specific bird family groups.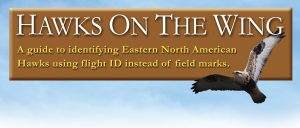 COURSE FEES
Members: $55
Non-members: $65
REGISTRATION INFORMATION
Register online at: https://events.anr.msu.edu/FieldOrnithology2021/
For questions concerning registration, please call (269) 671-2510 or email birdsanctuary@kbs.msu.edu
2021 COURSE SCHEDULE
Field Ornithology Course Schedule
| Lecture Dates | Topic | Speaker |
| --- | --- | --- |
| March 18 | Welcome! and Birding 101 | Lisa Duke |
| April 1 | Birds on the Move | Nick VanAcker from MSU Museum |
| April 15 | Waterfowl ID from Wintergreen Lake | Josh Haas |
| April 29 | Sparrows | Josh Haas |
| May 13 | Warblers | Josh Haas |