What to expect
This year, Field Botany is going online!  Get keyed into the life of plants and become familiarized with plant taxonomy and ecology. We will learn how to use a plant identification key (i.e., dichotomous key) to set you up for identifying the many plants that call Michigan home. Expert instructors will be using a webinar format to introduce folks to the plants that make up our forests, wetlands prairies and more.
About the course, from past participants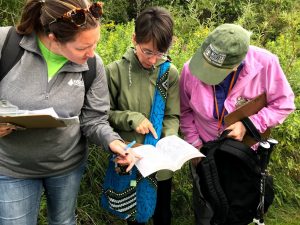 "The variety of instructors with specialized background was useful and made each class unique."
"Learning the special features of the plants and interesting back stories of how plants have been used in history."
Online course information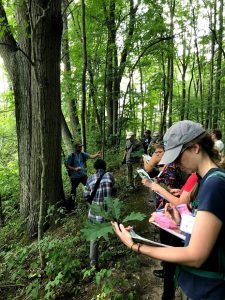 When: Wednesday evenings
Audience: Anyone who wants to improve their native plant ID skills
For questions concerning registration, please call (269) 671-2510 or email birdsanctuary@kbs.msu.edu
Registrer for Field Botany 2023 
2023 Course schedule
We hope to see you in the field!
| Week | Dates | Topic | Instructor |
| --- | --- | --- | --- |
| Week 1 | August 2 | Basic Botanical Terminology | Danielle Zoellner Ph.D., Idle Awhile Farm and Forage |
| Week 2 | August 9 | Forest Species | Shawn Kelly, Natural Resources Conservation Service |
| Week 3 | August 16 | Wetland Plants of the Midwest | Danielle Zoellner Ph.D., Idle Awhile Farm and Forage |
| Week 4 | August 23 | The History and Distribution of Michigan's Native Plant Communities | Tyler Bassett Ph.D., Michigan Natural Features Inventory |
| Week 5 | August 30 | Prairies and Savannas of Michigan | Tyler Bassett Ph.D., Michigan Natural Features Inventory |
| Week 6 | September 6 | Aquatic Plants | Erik Elgin, MSU Extension |