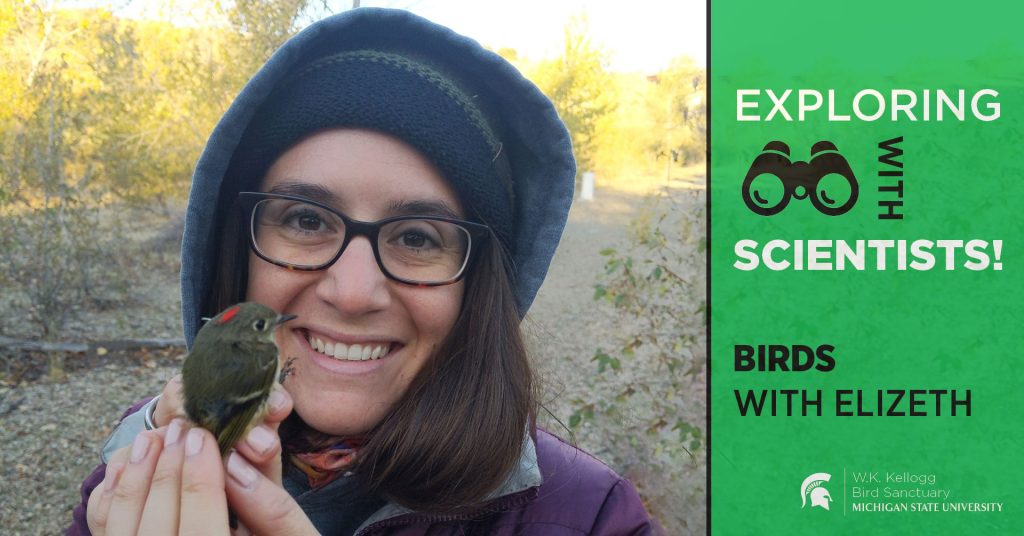 Join Elizeth Cinto Mejía to learn about the field of ornithology! Grow your knowledge of birds and find out about how noise pollution can impact their populations.
Elizeth will talk about how she got started doing science and how you can explore areas of science that you find interesting. She'll also talk about what it's like to be in the field, collecting and analyzing data!
Ready…set…explore!
Choose from three program options: asynchronous (no fee), hybrid (program fee), or synchronous (program fee).
For hybrid or synchronous live programs, schedule your webinar and review what to expect during the program.
After your program, download section quizzes to review concepts with students.
Resources for teachers
Video series
Part 1: How can you become a scientist? (5 minutes)
Part 2: Where can you work as an ornithologist? (8 minutes)
Part 3: How do we collect data to answer a scientific question? (15 minutes)
Part 4: Once we have collected the data, what do we do with it? (13 minutes)
Career card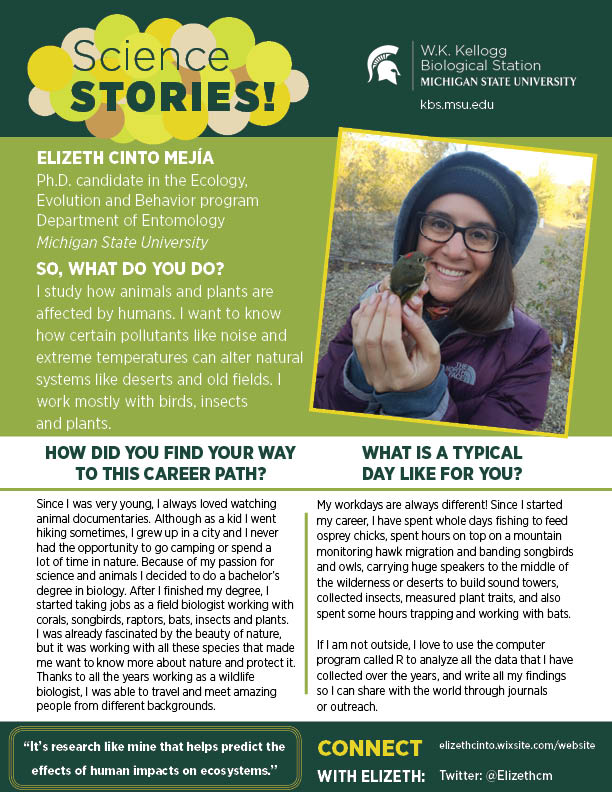 More about birds
This video reveals the beauty of Birds-of-Paradise–some of the most exquisitely specialized birds on earth.
This video explains how traffic noise can affect migratory birds.
In this video, learn about why birds are declining worldwide and what you can do to help.
Use this video to learn how to draw a bird!