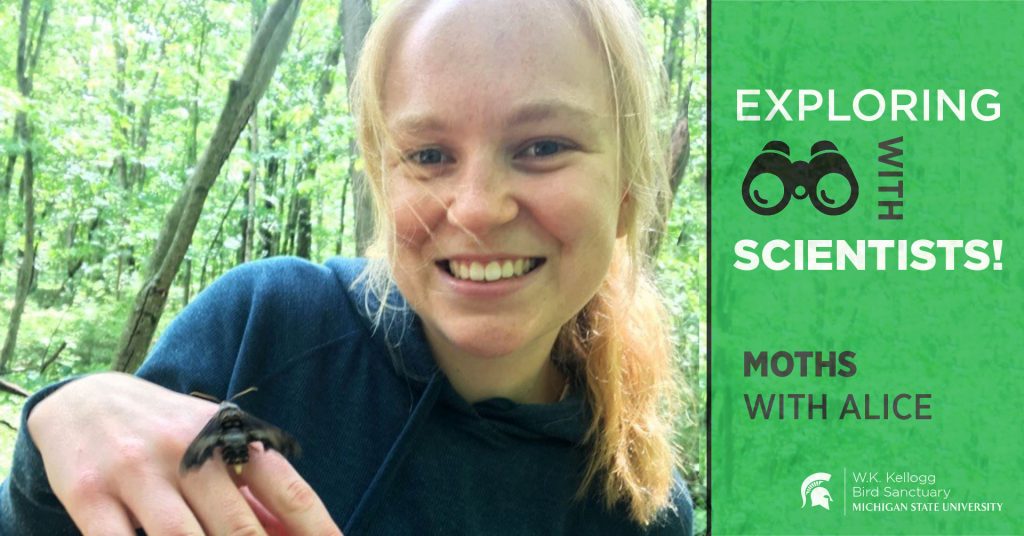 Join Alice Puchalsky to learn about the field of entomology! Grow your knowledge of moths and butterflies, and find out how they carry their pollen.
Alice will talk about what life is like as a lepidopterist—someone who studies butterflies and moths—and will talk about some of her favorite pollinator species. She'll also share how scientists develop the questions they use as starting points for their research!
Ready…set…explore!
Choose from three program options: asynchronous (no fee), hybrid (program fee), or synchronous (program fee).
For hybrid or synchronous live programs, schedule your webinar and review what to expect during the program.
After your program, download section quizzes to review concepts with students.
Resources for teachers
Video series
Part 1: Life of a lepidopterist (7 minutes)
Part 2: All about moths and butterflies (7 minutes)
Part 3: All about pollinators (8 minutes)
Part 4: How do scientists develop their questions? (10 minutes)
Career card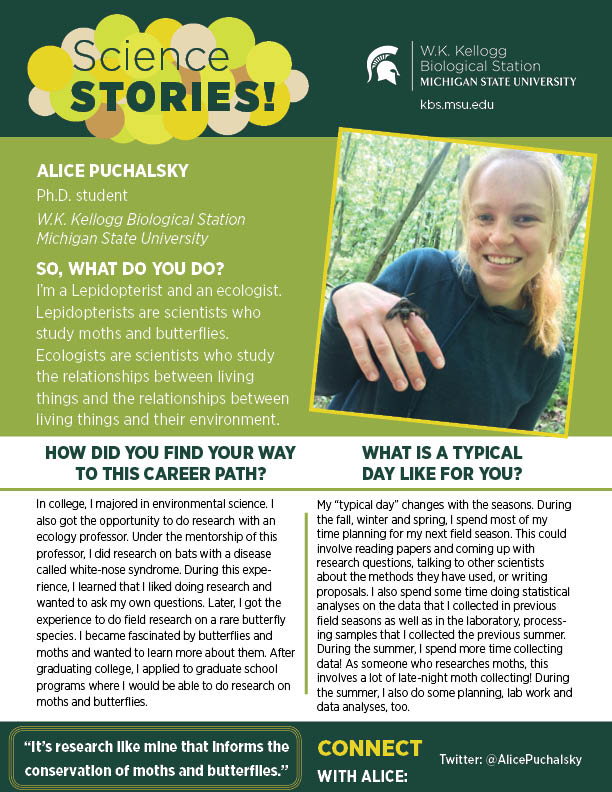 More about moths
Learn how to observe moths at home, and begin your journey as a lepidopterist!
Watch this video to figure out why moths are attracted to light.
Develop the skill to tell the difference between a butterfly and a moth.
Learn about the world's largest pollinator. It's not what you might think!
Explore the story of a very rare orchid and the pollinators that visit it.