The Kellogg Bird Sanctuary has some new faces around this summer!  We are privileged to host two interns for 11 weeks that are gaining working experience for their future careers.  Come out and say hi or visit them at the Undergraduate Summer Symposium.
Hello my name is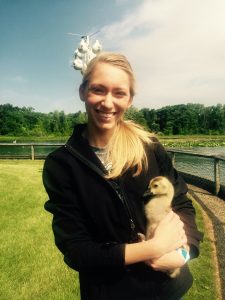 Olivia Lefere, I am the new Avian Care intern for this summer at Kellogg Bird Sanctuary. Next fall I am going to be a junior at Michigan State University. My degree is Zoology/Pre-Veterinarian in hopes to one day become a companion animal veterinarian. I am happy to have found this internship because it is a great way to get a diverse background in animal care and learn great husbandry skills. The past few weeks I have learned a great deal about the birds in all corners of the sanctuary and I would love to talk to guests about them. Hope to see you soon at the sanctuary!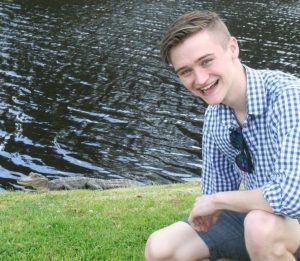 Hello my name is Tim Faass. I am a Junior at Michigan State University majoring in Environmental Science and Management with minors in Geography and Science Policy. At school I am deeply involved in State's Model United Nations conference and I am the VP for the competitive Model UN team traveling all over Canada and the US competing against colleges from around the world. I plan to attend law school after graduating focusing in environmental law. At the Kellogg Bird Sanctuary my internship has focused on creating lesson plans for science education and assisting in giving science-based tours for youngin's.