The W.K. Kellogg Bird Sanctuary has provided a safe home for birds for the past 90 years and part of that commitment is providing good habitat.  Join us in some plant-based ecology courses this summer: Field Botany and Invasive Species Management!
The Field Botany course starts on Aug. 9th  and runs for 6 weeks from 6p.m. to 8 p.m. We have KBS plant experts Danielle Zoellner and Tyler Basset, Sean Kelly with Barry County USDA NRCS and Sarah Nelson and Bridgett Bell with Barry, Calhoun, and Kalamazoo Cooperative Invasive Species Management Area (BCK CISMA) lined up to share their passion for plants,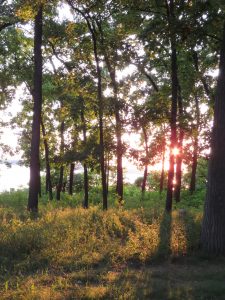 knowledge and experience with you!
Field Botany participants enjoy an interactive, fun and fact-filled class designed to prepare you for success in your study of Michigan's flora. Participants will learn common and scientific names and ecological relationships of 40-50 plants. You will also develop skills in using family features and a botanical key to identify plants. The course involves field trips to explore local plant communities and class sessions on what Michigan looked like before human modifications to the landscape.  Register today!
Do you have Invasive Species on your property? Would you like to remove them and create room for native plants? Join the BCK CISMA in September for the Invasive Species Management class held at the Sanctuary.
The Invasive Species Management course will equip you with the tools and knowledge you need to take back your land from invasive plant species. Participants will learn the necessary steps for strategic management, from identification and surveying to site restoration. The course culminates with a customized invasive species management plan specific to your property and goals.  This course will run for 6 weeks from 6 p.m. to 8p.m. on Thursday evenings starting on September 14th.  Registration is now open!
We hope that you can join us to round out your summer spending time in nature!