The holidays are rapidly approaching and finding the perfect gifts can ruffle the feathers of even the most seasoned shoppers! We all want to give the "perfect" gift but that often becomes challenging, especially for those who seem to need nothing at all. Do not fear! We have put together a list of items anyone would enjoy, from novice birders, lifelong learners and those who enjoy interacting with the natural world. The Kellogg Bird Sanctuary Resource Center has a range of goods for all ages and interests!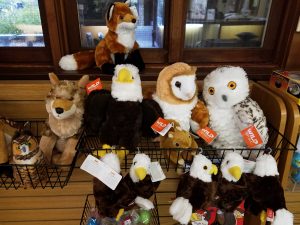 For children there are many types of nature related gifts including beginner binoculars, the softest stuffed birds, nature craft kits, t-shirts, sweatshirts and beginner birding books.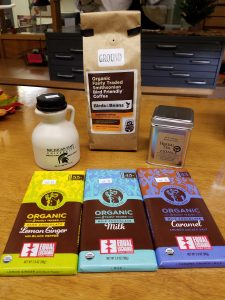 For your resident "Foodie" we stock specialty chocolates, MSU Honey, MSU Tea, MSU Maple Syrup and Bird & Beans coffee.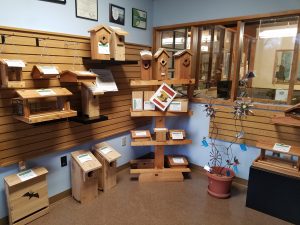 For your backyard birder we stock a wide selection of bird houses and bird feeders made locally by Stovall Cedar Products. What better way to enjoy a gift year round than by feeding and watching the birds! While bird watching it is also acceptable to wear bird themed clothing and hats. We also offer a wide selection of bird books and identification resources.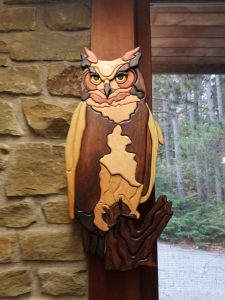 For those who love special art gifts, stop in to see a wide selection of one of a kind handmade items and artwork that are nature and bird themed including one of a kind painted items, wooden items and whimsical prints. It is like an art fair, every day, at the Sanctuary.
For those who have everything, consider giving a gift of learning by pre-registering your friend or loved one for our events or workshops like Field Ornithology, Winter Tree ID or Wild Edibles Workshop. A complete list of events and workshops can be found at https://birdsanctuary.kbs.msu.edu/events-programs/
The best gift of all? A gift of Membership to the Kellogg Bird Sanctuary! Enjoy the Sanctuary all year round with many programs free to members or discounted programs, 10% discount on everything except food and consignment items in the Resource Center, reciprocal benefits during the month of May through the Southwest Michigan Cultural Exchange program including the Air Zoo, Binder Park Zoo, Kalamazoo Nature Center, Gilmore Car Museum and the Kalamazoo Institute of Arts. www.kbs.msu.edu/support/become-a-member/
The Resource Center will be open weekdays 9am – 5pm, weekends 11 am – 4pm but will be closed for winter starting Thanksgiving. After Thanksgiving, many items will be available for purchase at the Manor House, open daily for shopping from 9 am – 3pm or Saturdays during the Holiday Walk from 12 – 5pm. During the Holiday Walk there is a $5 fee which includes self-guided tour, hot spiced tea and cookies and docents on site to offer historical insight. Manor House information can be found at https://conference.kbs.msu.edu/
From knot-tying kits to T-shirts to beautiful art, the Sanctuary has that special gift for everyone!