Now is the time of year to start planning for your school group's spring field trip! Fly your flock on over to the W.K. Kellogg Bird Sanctuary for a fun, science-based field trip!
The Bird Sanctuary offers a variety of field trips to complement the classroom learning teachers implement with the K-12 Partnership of the Kellogg Biological Station. Field trips include Aquatic Ecology, Owl Pellet Dissection, and the Agriculture and Ecology Student Activity Trail which shares information on the KBS LTER.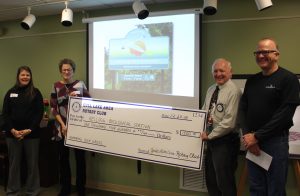 Thank you to a generous donation from the Gull Lake Area Rotary Club in honor of Dick Gross, the W.K. Kellogg Bird Sanctuary is offering $250 Bus Scholarships for area school groups! With the cost of travel increasing for schools over the past few years, it has been challenging for teachers to find the funds. These donated funds will be awarded on an application basis to cover transportation costs, enriching the classroom learning for area students with a field trip to the Sanctuary.
Apply today for the Bus Scholarship Program! Applications are due by February 28, 2019 for spring field trips.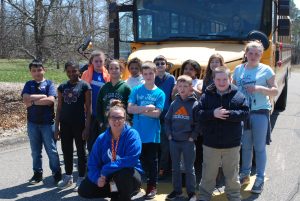 In 2018, over 500 students were able to experience an educational program at the Sanctuary with the Bus Scholarship Program. Add your support to help get students to the Sanctuary for a field trip by making a donation today!