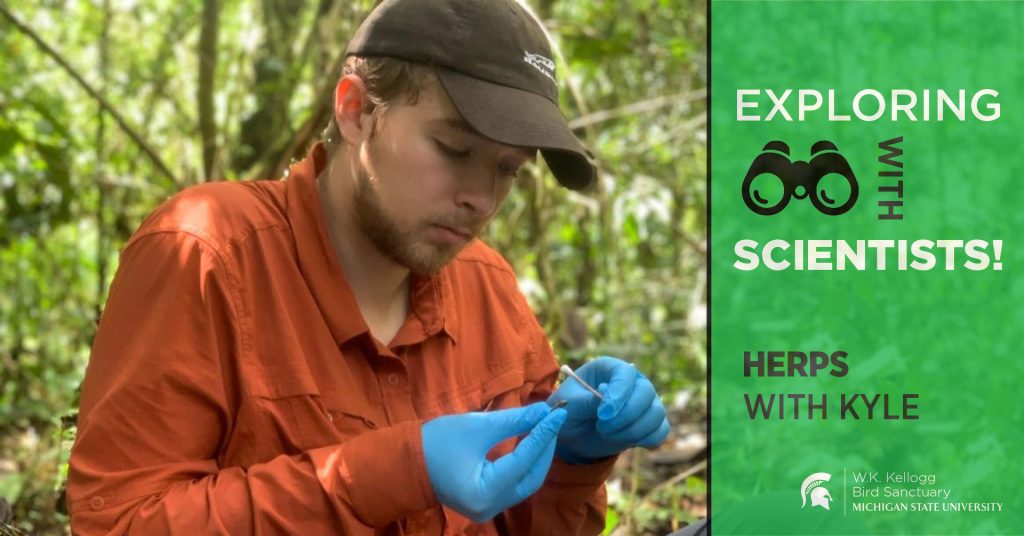 Join Kyle Jaynes to learn about the field of herpetology! Grow your knowledge of amphibians and reptiles and find out what's being done to increase their populations, and how some species avoid extinction.
Kyle will talk about how he got started doing science and how you can explore areas of science that you find interesting. He'll take you into the field in Ecuador and into his lab to show how he collects and analyzes data. And, of course, he'll talk all about frogs!
Ready…set…explore!
Choose from three program options: asynchronous (no fee), hybrid (program fee), or synchronous (program fee).
For hybrid or synchronous live programs, schedule your webinar and review what to expect during the program.
After your program, download section quizzes to review concepts with students.
Resources for teachers
Video series
Part 1: Careers in science (7 minutes)
Part 2: All about frogs (13 minutes)
Part 3: In the field (8 minutes)
Part 4: In the lab (13 minutes)
Career card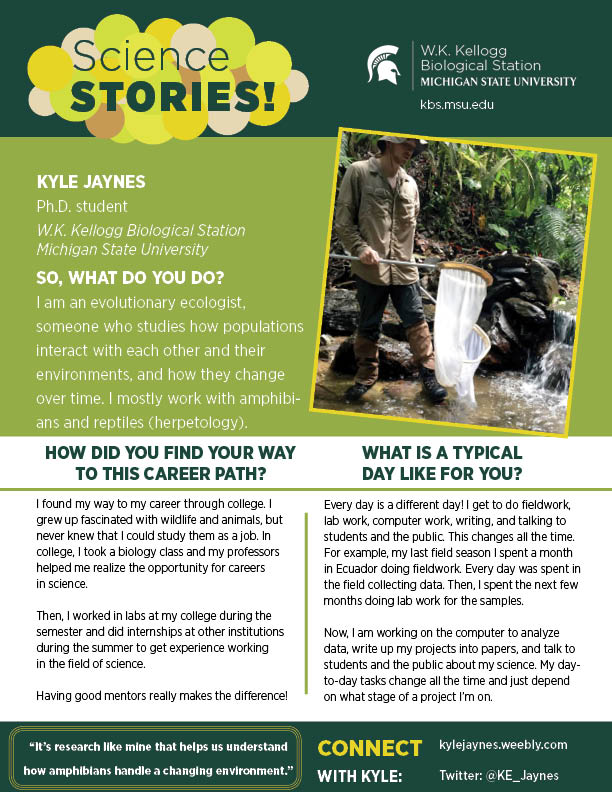 More about frogs
Watch a documentary on frogs from National Geographic.
Learn more about some frogs that are facing extinction.
Check out this video about the life of the Glass Frog.